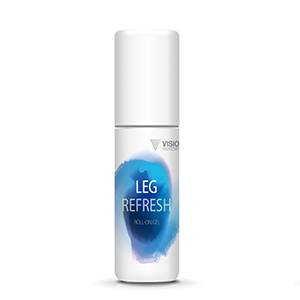 Vision Roll-on gel Leg Refresh
- Fresh and easy. Always!
Cod Produs: roll-on-gel-leg-refresh

70 Lei
- TVA inclus / Livrare 20 Lei
Producator: N&B Laboratories
Disponibilitate: Stoc epuizat
Produsul momentan nu este în stoc, lăsați-ne adresa de email pentru a vă anunța imediat despre disponibilitatea produsului
Roll-on Gel Leg Refresh is a cosmetic product that significantly reduces swelling, fatigue and heaviness in legs. After a hard day's work, a long walk or intense sports, our legs get badly tired. Swelling, fatigue and heaviness are discomfort sensations most often caused by slow blood circulation that can result in a number of other problems. Roll-on Gel Leg Refresh is easily applied to the skin, eliminates stiffness and heaviness in legs, and helps legs regain feelings of lightness, relaxation and physical comfort. Roll-on Gel Leg Refresh is created with use of highly effective herbal ingredients.
Improves blood circulation and increases muscle tone
Moisturizes, nourishes and softens the skin
Eliminates fatigue and heaviness in legs
Relaxes muscles

Pretul recomandat de VISION este 15 Euro (~ 70 Lei) - TVA inclus.

Nu pierde ocazia, stocul este limitat, livrare in 24-48 ore prin Curier. Plata RAMBURS.

Seriozitate. Rapiditate. Cel mai bun pret online din Romania
Distribuitor Autorizat
ECV-visionminiabc
Preluam si livram
comenzi din 2015
Livrare colete
in Romania
Livrare rapida
in 24-48 ore
Plata la predare
colet prin Curier
Avantaje:
Roll-on Gel Leg Refresh is an effective next generation cosmetic product which relieves pain, a sensation of fatigue and heaviness in legs. It is particularly recommended for pregnant women during pregnancy. It can be easily applied to the skin, is quickly absorbed and leaves a feeling of light coolness. It is produced at low temperatures, with all active substances preserved. Roll-on Gel Leg Refresh is created for the most sensitive skin.
Ingrediente:
Blueberries
Wheat germ oil
Lavender
Pepper mint
Buckeye
Hyaluronic acid
Shee butter
Rosemary
Menthol
Aloe vera
Extra Virgin olive oil
Roll-on Gel Body Refresh is helpful for:
Gummy, slumberous, tired legs
Varicose veins
Pain and swelling after injury
Cracked and rough skin
After intense physical/sports training
After prolonged sitting or standing
After walking on high heels
In case of prolonged sitting at one place
Application: apply the gel directly to the skin with circular massage movements until completely absorbed.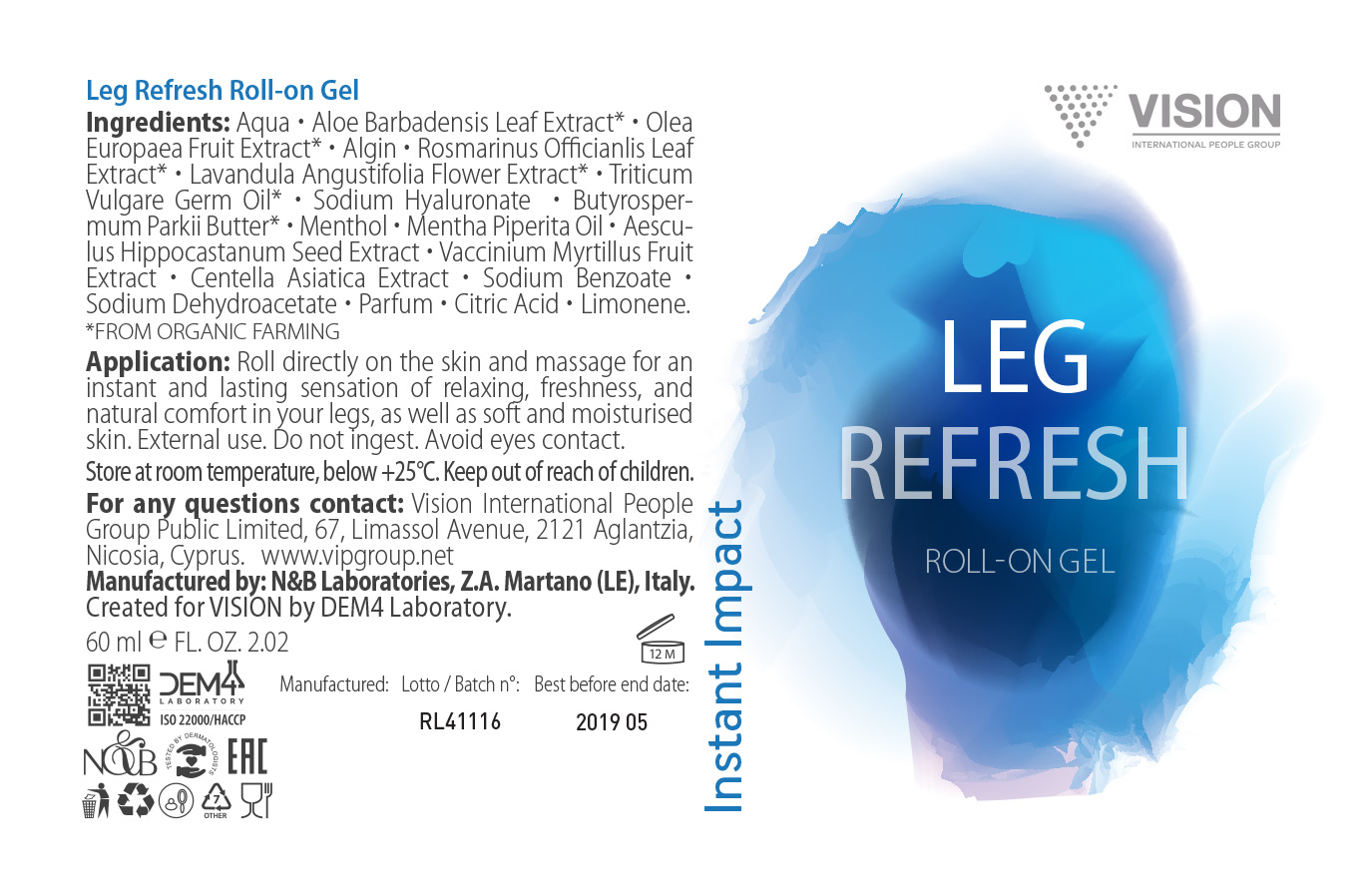 Depozitare:
Store at indoor temperature (max 25° C), out of the reach of children. Expiration date: see on the bottle.